Holiday's Special Offer
$2000 Off on Braces & Invisalign
WE CREATE BEAUTIFUL SMILES
WELCOME TO CALISMILE ORTHODONTICS
At CaliSmile Orthodontics, you will feel like a member of our family. Each orthodontist at our practice aims to help give you a smile filled with confidence and pride. If you are looking for an orthodontist in Los Angeles, we have among the best orthodontists in West Hills and Encino. At CaliSmile, we all strive towards a single goal: offering as many special orthodontic options in the most efficient and pleasant way possible. We believe you deserve nothing but the best experience. Dr. Amir Dehghan, along with his cultivated and skilled team, practices a refined method of personalizing orthodontic care treatments. Above it all, your health and happiness are our highest priorities.
We are excited to meet you and are eager to answer any questions you may have about our services!
Patients Teeth Before & After
One of the biggest rewards of our job is to witness that happiness.
$2000 OFF BRACES & INVISALIGN
"A SMILE IS A CURVE THAT SETS EVERYTHING STRAIGHT" -Dr. Amir
Dr. Amir has over 15 years of experience in practicing orthodontics and general dentistry. He has provided comprehensive dental treatments including orthodontics, pediatrics and cosmetic dentistry in both private and corporate practices. He is a proficient and passionate professional ready to give those in Los Angeles County their best smiles.
Monday
10:00 AM - 6:00 PM
Tuesday
10:00 AM - 6:00 PM
Wednesday
10:00 AM - 6:00 PM
Thursday
10:00 AM - 6:00 PM
Friday
10:00 AM - 6:00 PM
Saturday
10:00 AM - 6:00 PM
New patients are welcomed with a complimentary consultation.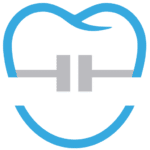 Fill out the form below and we will contact you during our working hours. If you have a dental emergency, please call 310-710-6527.