CREATING BEAUTIFUL SMILES WITH
Early Interceptive Treatment
Time matters when it comes to your children's teeth. Your decisions today can deeply impact their oral health in the future. That's why it's essential to get early interceptive care for your kids. As your child grows, small oral problems can surface. It's important to immediately evaluate their teeth and fix any orthodontal issues. Otherwise, it can develop into a much larger problem later on in their life. Always trust an accredited and certified orthodontist for kids who has sufficient experience working with children. Taking your child to a skilled orthodontist can potentially help save the health of their teeth.
What Is Early Interceptive Treatment?
The word orthodontics is a blanket term that covers a vast area of services and practices. Most of these services usually cater to people of all ages. On the other hand, early interceptive treatment focuses on a narrower part of this field. Early interceptive treatment is mostly meant to detect and deal with troubling orthodontal issues at a young age. Ensure better oral health throughout their life by letting your children receive this treatment.
What Is The Process Of Early Interceptive Treatment?
Interceptive care is provided to pediatric patients in a phased manner. This ensures effective and immediate solutions for your child's current and subsequent oral problems. An orthodontic specialist would typically start with a thorough initial screening of the teeth. Specifically, they would assess your child's teeth and diagnose any oral issues. They would also look out for any underlying problems that might flare up over the years.
Your orthodontist will decide if the diagnosed issues are serious or not. Depending on that, they will ascertain if your child requires immediate treatment. Early interceptive treatment is a customized and specialized procedure that focuses on teeth straightening and skeletal corrections. There are primarily two main phases in early interceptive treatment: Phase I and Phase II.
Phase I:
Phase I treatment takes place when there is a mix of both milk teeth and permanent teeth. It mainly tackles the correction of the formation of the upper and lower jaws. It also deals with making space for permanent teeth to avoid overcrowding. This treatment will help prevent trauma in the gums, teeth, and jaws. It will also make teeth straightening much quicker and easier. Your child's orthodontist will inform you if your kid needs the phase I treatment. However, you should still get an initial screening of your child's teeth.
Phase II:
Phase II treatment happens when all of your child's permanent teeth have fully grown. During this period, all of their teeth are placed in its correct position. You can get braces or Invisalign to straighten your child's teeth. In this phase, the treatment length is much shorter and provides lesser hassles. You will also notice the reduction in bite issues and overcrowding problems. That's because of the progress made during the phase I treatment.
What Is The Appropriate Time For Early Interceptive Treatment?
The most effective treatments are the ones that are given on time. The American Association of Orthodontists recommends that every child should receive their first orthodontic screening by age 7. That's because permanent teeth will start erupting at this age. It becomes easier to notice issues like overcrowding, misaligned teeth, and improper bite. Other major problems that can be detected are problematic skeletal growth and asymmetrical jaw growth. So, you should take your child to a kid's orthodontist at this age.
What Are The Benefits Of Early Interceptive Treatment?
There are numerous benefits to getting early interceptive care and treatment for your kids. The most obvious advantage is to treat current problems and stop them from becoming something worse. Consequently, this will reduce the number of oral health issues your child faces later on in their life. It will also reduce the amount of money you would have spent on such orthodontal treatments.
At a younger age, the teeth and the jaw are still growing. During this time, it becomes much easier to influence and correct serious orthodontal problems. So, correcting issues like misaligned teeth and improper bite will relatively take much less time. A screening will also help identify and control harmful habits like thumb sucking and teeth grinding. You will also help reduce the duration of comprehensive treatment plans by starting early.
Who Should Receive Early Interceptive Treatment?
Ideally, children between the age of 6 – 10 years should receive early interceptive care. So, it is recommended that every child should undergo screening at this age. However, some parents can be wary of getting treatment at such a tender age. Reputed orthodontists for kids will never prescribe treatment options that don't suit your child's needs. It is worth noting that many kids don't require early treatment. Nevertheless, early treatment can greatly benefit the children who really need them.
Apart from a child's age, there are other reasons to seek early interceptive treatment for your kids. Pronounced crowding of permanent teeth, injurious loss of milk teeth, and protruding teeth are some major reasons. Keep an eye out for any jaw pain, bite issues, and improper chewing patterns. Sometimes, orthodontal troubles can cause difficulty in speaking properly. These problems go well beyond the aesthetics of your child's teeth. Early interceptive care, provided on time, can effectively treat such serious conditions.
Why You Should Choose Us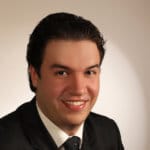 CaliSmile Orthodontics is committed to providing excellent patient treatment and care. We always offer personalized attention to all of our patients. Our amiable orthodontist and friendly staff are here to provide constant patient support. Every smile we fix is a rewarding and memorable journey. We care about our patients and treat them like our family.
Heading CaliSmile Orthodontics is the reputable and respected Dr. Amir. He is a credible orthodontist in Los Angeles with over 14 years of experience in corporate and private practices. He is very skilled in the field of orthodontics, pediatrics, and cosmetic dentistry. Dr. Amir uses his vast knowledge and skills to provide smooth and hassle-free treatments.
CaliSmile Orthodontics also provides financial support for your treatments with flexible payment plans. We offer orthodontal procedures that are up-to-date with modern advances in medical technology. Our clean office is fitted with cutting-edge medical grade equipment. The relaxing environment in our office will keep you calm and comfortable during your treatment.
At CaliSmile Orthodontics, we are here to walk with you on your orthodontic journey. We empower our patients by fixing their smiles with utmost compassion and empathy. Our top priority is to give you the best possible treatment and care. Contact us today to schedule a complimentary consultation for your family.